MailBuilds allows you create email templates easily and can also create templates that are compatible with MailChimp , CampaignMonitor , Freshmail and more…..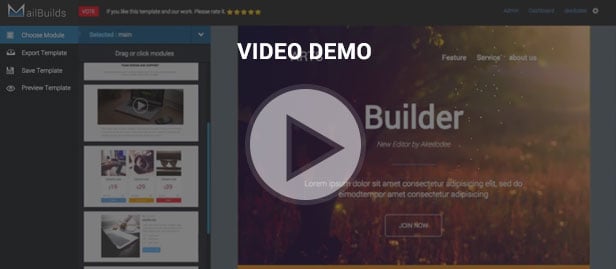 KEY FEATURE
Responsive Email Template set ( view demo )
22 unique modules
Compatible with MailBuild Builder
, MailChimp and CampaignMonitor , Freshmail
MailBuild Builder Access ( New Template Builder v2.0 )
Unlimited Variations
Unlimited Drag & Drop modular.
Duplicate & Delete modules
Save your created template to Dashboard and edit later as long as you want.
Export to Desktop as Responsive HTML, MailChimp , CampaignMonitor
Send a Template Directly to your MailChimp Account
Editable text content with WYSIWYG editor
Unlimited Pick Colour scheme and changes on the real time.
Replace , Delete , Insert image URL or Upload your image to your images library ( keep your images on cloud ) and access your image in every working on Builder
Customize radius , add , delete , show / hide button
Change , Delete or Add Background Image on modules
Works on every major email clients.
Browser Compatible
Clean Design and Comment Code
Premium Template
CSS inline style
Well Document
include PSD , and Unicode Character entities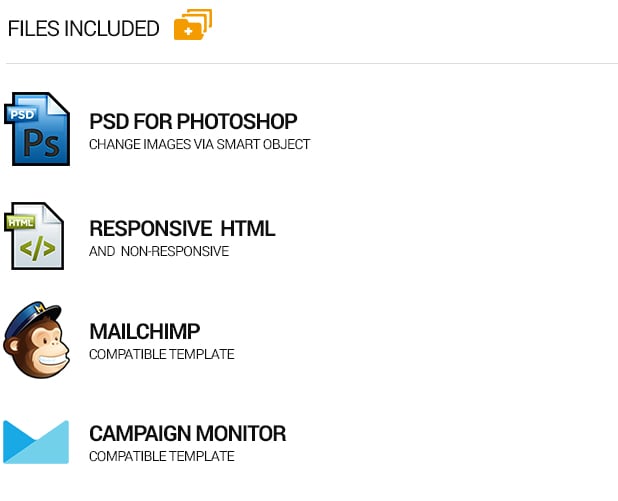 Download Font : Roboto
This template is a newsletter template for work on every major email clients. It work well with any kind of email service provider ( iContact, Benchmark Email, MailChimp, Campaign Monitor or Constant Contact) . Make your campaign mail and email marketing memorable with good design and colorful. This would be good for your marketing strategies and This will help you to promote your online business worldwide.
If you like this template you may also like
Multimail | Responsive Email Template Set
it comes with 16 multi-purpose template and +207 unique modules
Eminor | Responsive Email Template
it comes with 53 unique modules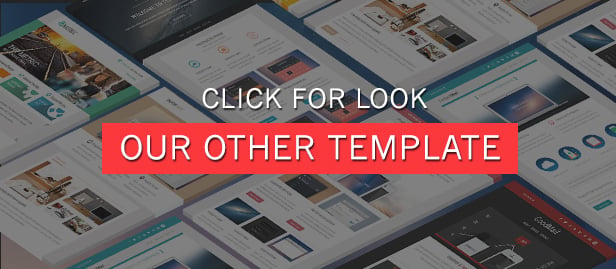 Necessary capabilities for you
With capabilities repeatable , drag and drop. make more flexibility to use. you can easily make newsletter to match your needs. with easy layout editable , it helps you work faster and easier. all these work well with MailChimp and Campaignmonitor.
you can import this template to MailChimp , Campaingmonitor and change all images and text without HTML edit.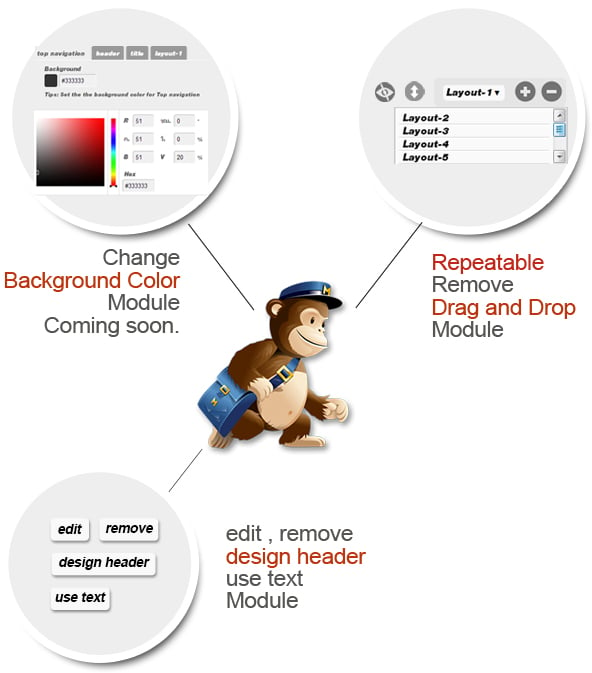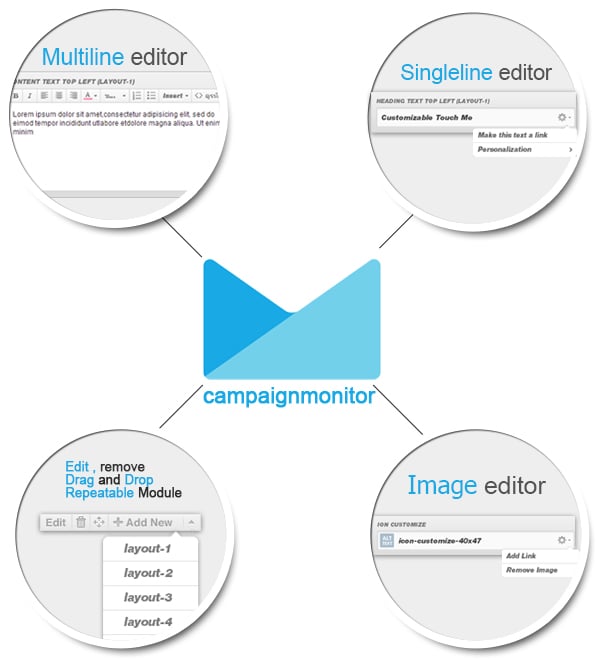 Browser Compatible:
Android
AOL Mail
Apple Mail
Eudora
Foxmail
GMail
Hotmail
IncrediMail
iPad
iPhone 1, 2, 3, 4 and 5
KMail
Lotus Notus 8
Lotus Notus 8.5
Mozilla Thunderbird
Opera Mail
Outlook 2002
Outlook 2003
Outlook 2007
Outlook 2010
Outlook 2011
Outlook 2013
Sparrow
Spicebird
Yahoo Mail
Window Phone
Need help!